Online Distance Learning Programs(UNIGIS)
Home
» Academics » Centres/Programmes/Projects » Online Distance Learning Programs(UNIGIS)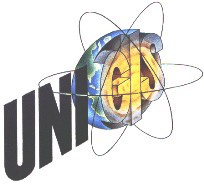 Goa University, India and Centre for GeoInformatics (Z_GIS), University of Salzburg, Austria are collaborating for offering internet based Distance Learning Programme in Geographic Information Systems & Science to the students in South Asia. The design and delivery of these Online Courses conform to the standards of the UNIGIS International.
UNIGIS Site: India
Host Institution : Goa University, Goa
Field of Study : Geographic Information Science & Systems
Courses
Master of Science (UNIGIS M.Sc.) :
Duration : 2 Years
Eligibility : Bachelor Degree, relevant professional experience may be taken into consideration for making up the qualifications.
Fees: (see details under "programmes" on www.unigis.net/india)
Structure : 9 compulsory and 2 optional modules (each module of six weeks duration) and Master Thesis or equivalent project work.
Professional Diploma (Uprof.)
Duration : 1 Year
Eligibility : Senior Secondary (10+2), relevant professional experience may be taken into consideration for making up the qualifications.
Fees : (see details under 'Programmes' on www.unigis.net/goa)
Structure : 8 compulsory modules (each module of six weeks duration).
Dates of Admissions : (see details under 'Current Schedule' on www.unigis.net/india)
Provisions : Online course materials, off-line course materials (digital version), required software and data, free participation in orientation workshops etc.
Format : Lessons and study material on the eLearning Platform (https://elearn.sbg.ac.at), tutor assisted lessons plans, self-assessed exercises, tutor-assessed assignments, workshops etc.
House Arrangements : Distance Learning - no house arrangements except for the workshops. However, course participants can visit and meet the staff and faculty on an appointment.
URL : https://www.unigis.net/goa
Contact : Dr. Shahnawaz, Center for GeoInformatics, University of Salzburg, Salzburg, Austria
Email : s.shahnawaz@sbg.ac.at
Contact : Dr. Mahender Kotha, UNIGIS Unit, Goa University, Goa, India
Email : office.goauniversity@unigis.net